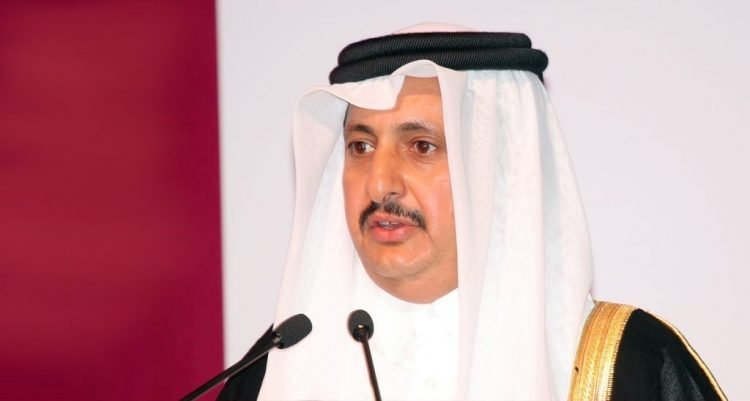 The past year has witnessed the resiliency and strength of Qatar's private sector in overcoming the challenges wrought by the economic blockade imposed against the country by Saudi Arabia, the UAE, Bahrain, and Egypt.
According to Qatar Chamber chairman Sheikh Khalifa bin Jassim al-Thani, the country's private sector will continue to play a key role in Qatar's economic development, going forward.
In an earlier statement, Sheikh Khalifa said 2018 kicked-off with a robust national budget, which included growth in revenues and government spending to the tune of $25bn on major projects such as the 2022 FIFA World Cup and major sectors like health, education, and infrastructure.
This year also witnessed the signing of new project contracts worth QR29bn, aimed at promoting economic diversification, food security projects, the small and medium-sized enterprise (SME) sector, and the development of free zones and special economic zones, he continued. Even after a year under an economic blockade, Sheikh Khalifa stressed that the national economy continues to grow "at a fast pace and with high rates, under the wise leadership of His Highness the Amir Sheikh Tamim bin Hamad al-Thani."
"Today, we are in an even better situation than before the blockade; with an open Qatari market and new variety of products coming into Qatar. There are now many economic relations that Qatar has forged with other countries.
"The economy has diversified further, and the oil prices are higher, which would inject more money into the economy and attract more foreign investments," Sheikh Khalifa told reporters on the sidelines of a business meeting held recently.
Also, he said the private sector had "undoubtedly proved its ability" to ensure the flow of goods and commodities to the local market, and had successfully helped alleviate the economic blockade impact by opening new trade destinations.
To protect the local market from any negative impact of the siege, Sheikh Khalifa said the private sector also focused on developing local production in existing factories by establishing new industries. Qatar Chamber director-general Saleh bin Hamad al-Sharqi said the recently launched '2nd National Development Strategy (NDS2) 2018 – 2022' shows Qatar's resolve in implementing its development projects despite the unjust economic blockade.
"This affirms that the economic blockade has failed to hinder the country's development strategies and economic growth. On the contrary, the siege constituted an impetus for further solidarity, steadfastness, and self-dependence," al-Sharqi noted.
Al-Sharqi emphasised on the Chamber's confidence in the Qatari private sector's ability to play a key role in realising the objectives of NDS2, which, in turn, would also achieve the goals of the Qatar National Vision 2030.
"In fact, implementing this strategy will contribute to using natural resources optimally, enhancing public-private partnership (PPP), and the rationalisation of public expenditure, as well as increasing self-dependence and achieving self-sufficiency by targeting productive enterprises required in the national economy," al-Sharqi said.