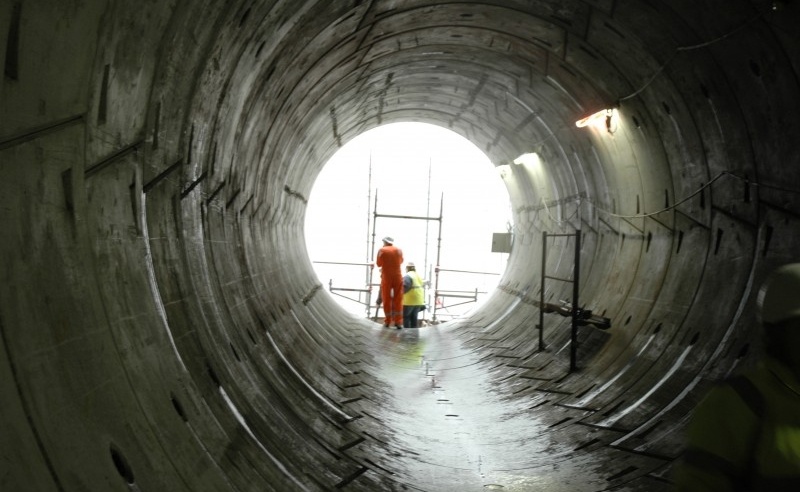 Tideway, whose shareholders include Allianz, Amber Infrastructure, Dalmore Capital and DIF, has issued GBP175 million (US$236.6 millon) green bonds to finance the Thames Tideway Tunnel (TTT) project, which involves the construction of a 25km sewer tunnel in London.
Two tranches of GBP50 million are being subscribed by Aviva Life & Pensions UK. They mature in 2049. The underwriter of the remaining GBP75 million, which matures in 2052, has not been disclosed. The green bonds have been issued under the company's GBP10 billion (US$13.5 billion) multicurrency bonds program established in May 2016.
In November 2017, Standard & Poor's (S&P) gave the transaction an overall score of 95 out of 100, equivalent to the highest Green Evaluation score on its scale.
Tideway issued its first green bond last month — a GBP250 million (US$338.0 million) UK public bond. Following this, the company priced a GBP200 million (US$270.4 million) green bond with asset manager M&G Investments, making it the largest corporate issuer of green bonds in sterling.
The company was formed after the Bazalgette consortium was selected by Thames Water to finance, build, maintain and operate the Thames Tideway Tunnel in July 2015.
The consortium will deliver an interception, storage and transfer tunnel running up to 66m below the River Thames. The main tunnel will start in west London, following the route of the river to Limehouse, where it will continue north-east to Abbey Mills Pumping Station near Stratford. There it will be connected to the Lee Tunnel, which will transfer the sewage to Beckton Sewage Treatment Works.
Construction works began in 2016, and are expected to be completed in 2023. This lengthy construction period is one of the reasons for the owners' use of capital market financing — the proceeds will be released gradually, derisking the execution of the financing plan for the project.
One of the main aims of the project is to reduce the overflows of untreated sewage into the River Thames, which currently add up to tens of millions of tonnes a year.