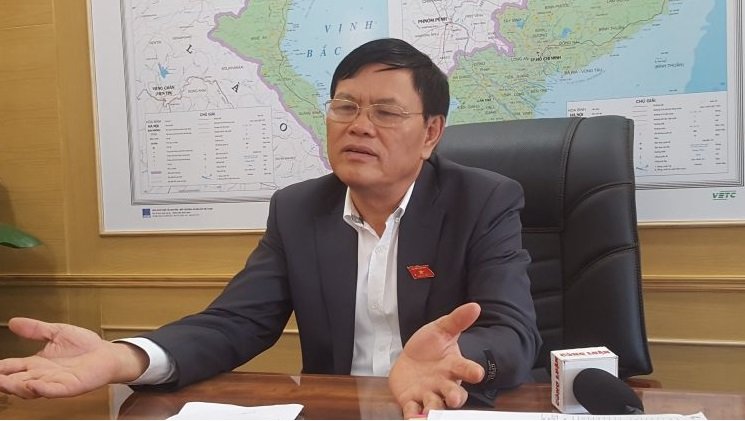 Investors are reluctant to pour money into infrastructure projects under the PPP (private public partnership) mode because of fear of new policies which could lead to losses or bankruptcy.
VCCI's (the Vietnam Chamber of Commerce and Industry) head of Legal Department Dau Anh Tuan cited the example in Ba Ria – Vung Tau province of an enterprise signing a contract on an infrastructure project. 
Later, as policies changed, the state changed the calculation method under which the land price was set for the project. It was 14 times higher than the price shown in the contract previously signed. With the sharp increase in the land price, the business plan failed.
"This is too much of a risk," he said.
Vu Quynh Le, deputy director of the Bidding Management Agency, said that investments in PPP projects remain below expectations because of difficulties during implementation.
As PPP projects require long-term investments, they may bring risks to enterprises, especially policy risks.
Le said that investments under PPP mode are covered by different laws, including the Law on State Budget, Public Debt Management Law, Investment Law, Public Investment Law, Enterprise Law, Land Law, Construction Law and Environment Protection Law.
But the laws don't attach much importance to the special characteristics of the PPP mode.
According to Pham Quang Dung, president of Tasco, an infrastructure developer, under current laws, involved parties have to strike a balance after implementation of projects.
The problem is that many state agencies get involved in the process, including State Audit, independent auditing firms and inspectors, which give different results and conclusions.
"The State needs to choose one agency to draw up a balance sheet and set certain times for work," he said, adding that enterprises are tired of the process because it can last indefinitely.
Luu Xuan Thuy, deputy CEO of Deo Ca Corporation, complained that state agencies still make administrative decisions intervening in the implementation of projects. They sometimes even change the provisions of contracts.
This is the major reason that investors, especially foreigners, hesitate to undertake PPP projects, he said.
"Investors are not interested in PPP projects because of the high policy risks," he added. "Very few investors can satisfy requirements set in Decree 15 on PPP mode of investment."
Dung from Tasco said he hopes the problems will be settled as a law on investment under the PPP mode is being drafted.
However, he warned that if the law doesn't stipulate a reasonable way to share risks, potential investors will not be interested in PPP projects.