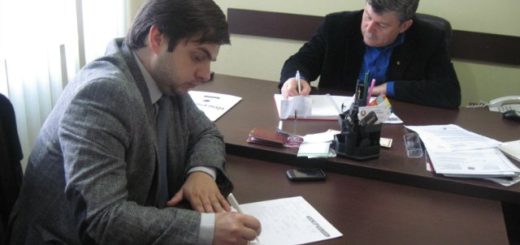 Today, November 14, the meeting of the representatives of the Institute for Project Development and Expertise (IDEP) and representatives of the Cahul district management took place in the premises of the Cahul District Council, in the person of the Vice-President of the Rayon Mr. Vladimir Calmic.
The meeting focused on setting priorities for application to cross-border projects, especially on environmental issues. Persistent problems in this area can only be solved by starting cross-border projects in the Prut and Lower Danube regions involving stakeholders from Ukraine, Romania and the Republic of Moldova. Finally, the parties have come to the need to continue working on the topic with a view to identifying and implementing trilateral environmental projects (UA-RO-MD).
Another segment of today's meeting aimed at presenting IDEP's Model of Success to address the overall development of local government in Moldova. The model includes the development of 3 virtual maps (Moldova — Problems and Solutions, Moldova — Entrepreneurship Offers, Moldova — Projects and Donors) that can provide a sustainable landmark in the sustainable development of the Moldovan localities. This model also includes the majority of LPA in the Cahul district, which has raised a real interest from representatives of Cahul District leaders present at today's meeting.
Towards the end of the meeting, the IDEP representatives briefly presented how the experts of the Institute for Project Development and Expertise perform the expertise of the Socio-Economic Development Plans (PDSE) elaborated for the level I APL. A separate section here aimed to briefly present the new IDEP product — «KPILPA1 IDEP» (Level 1 APLs), as part of the PDSE expertise process. The expertise of the PDSE, as well as the latest product developed by IDEP — «KPILPA1 IDEP» raised the interest of the Cahul district leadership, and long-term cooperation in this chapter is foreseen.