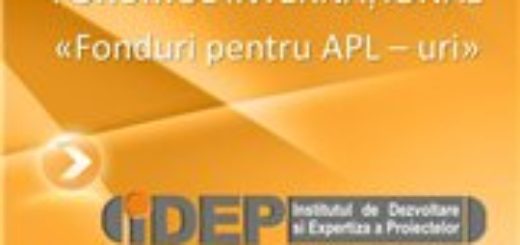 Today, 21st of February 2013, the Institute for Project Development and Expertise (IDEP) opens official registration for participation in the International Forum «Funds for APLs», which will be held on October 22, 2013, Chisinau, Red Hall Summit Events & amp; amp; ; amp; amp; Conference Center. More than 250 representatives from over 12 countries are expected to attend the event.
The two previous forums organized by IDEP at national level (7 February 2013) and the regional Republic of Moldova — Romania — Ukraine (15 March 2013) have already established themselves as a solid basis for developing key decisions, recommendations and practical measures for sustainable development.
A new For has even more ambitious goals. The main purpose of identifying how to model a new type of local public administration and strengthening a collaboration platform between local communities, regional co-operation institutions on the one hand, and business organizations, experts and the non-government sector on the other.
The Forum's program offers great opportunities for dialogue, communication, exchange of experience with colleagues from other regions and countries as well as new business contacts.
For more information please contact us by phone or e-mail.